UltimateDragon119 was made by accident byt XxNighthawk119xx. He was set to protect the universe but instead brought destruction to it. He was later tamed by Nighthawk and started protecting the world with Nighthawk. He was derived from an element 119 made by Nighthawk. This element gives any living thing superpowers.
Today in life. UltimateDragon119 is like a "pet" to Nighthawk.He still protects the world with Nighthawk at this very moment. Everybody lives up to these two heroes. He also corntrols machines and has adapted two with the same power with him shown in the gallery section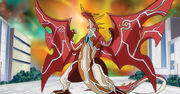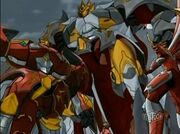 Ad blocker interference detected!
Wikia is a free-to-use site that makes money from advertising. We have a modified experience for viewers using ad blockers

Wikia is not accessible if you've made further modifications. Remove the custom ad blocker rule(s) and the page will load as expected.